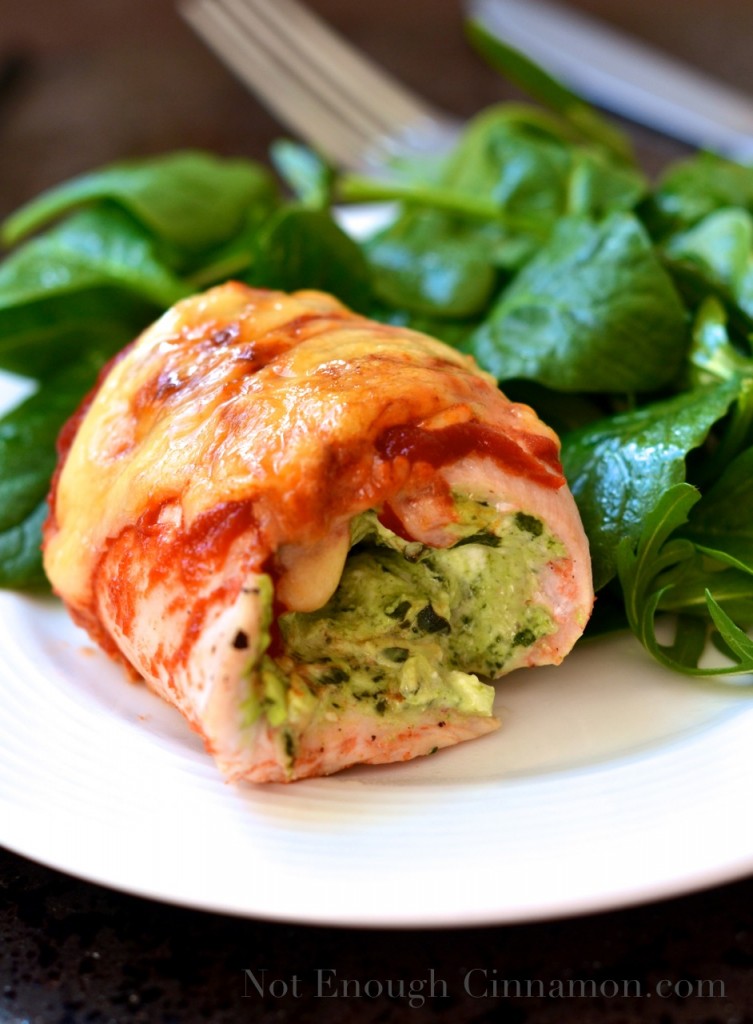 Guys this recipe… If you plan your meals ahead, change your plans. You have to try these chicken rollatini ASAP. I mean, they're stuffed with pesto AND cream cheese! May I say that again? It's a pesto-cream cheese stuffing. Not only does it keep the chicken super moist and tender but it also adds an amazing flavor. It basically takes plain chicken breast to the next level. Ok, disclaimer. I'm a huge fan of basil pesto (homemade being the best!). So maybe I'm a bit biased. Everything with pesto sounds amazing to me. But hey honestly, this chicken truly is amazing! (Did I just say 'amazing' three times?!) I ate some 4 times already —for recipe testing and photography purposes!— and I'm not even close to being fed up with it.
So I have a challenge for you. When you do make this recipe, try not to eat half the bowl of the pesto-philadelphia mixture. Because, I'm telling you, it's totally irresistible.
Oh and I almost forgot to mention that this baby is only 300 cal and low carb. You see,no excuses!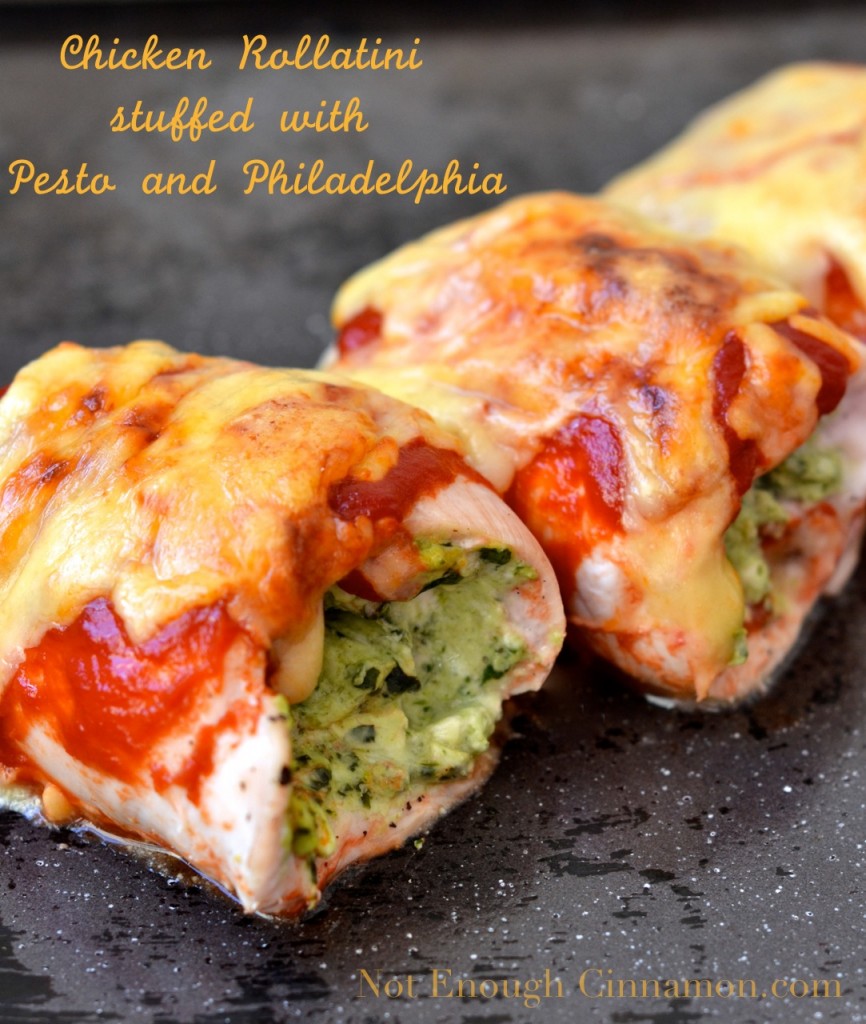 Chicken Rollatini stuffed with Pesto and Philadelphia
Ingredients
1 block reduced fat Philadelphia cream cheese
1/2 cup basil pesto (homemade is best!)
6 chicken breasts
3/4 cup marinara sauce
1 cup reduced fat shredded mozzarella
Directions
Preheat oven to 400F.
In a medium bowl, soften Philadelphia with a fork, add pesto and mix well. Set aside.
Slice each chicken breast in half width ways. Flatten out between 2 pieces of baking paper using a meat mallet or rolling pin until thin.
Spread cream cheese-pesto mixture on chicken. Roll the chicken pieces and arrange them in a baking dish. Top with marinara sauce and cheese. Bake for about 25 to 30 minutes or until chicken is cooked through and cheese is golden brown.
http://notenoughcinnamon.com/2013/07/25/chicken-rollatini-stuffed-with-pesto-and-philadephia/